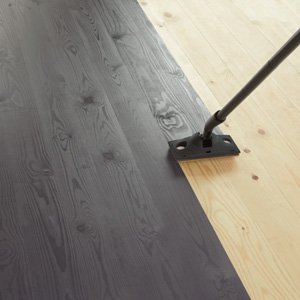 It is obvious that there are many types of floor coating, and they all are not the same. The different types are designed for the ease of the customers that are according to the area and requirements. The things that are considered in floor coating are amount of exposure and then its performance. For example the areas requirement are different from each other, a production factory needs are different from the farm houses, warehouses, workshops and also showroom and hotels. Now days the floor coating is basic necessities for industries as they are for the purpose of prevention of the floors from dust, and other harmful agents that can spoil the floor. The new trend of now a day is that the concrete floor paint has become the popular choice for the home decoration and also for designer...
When you plan for painting concrete floor in the living room it is worth paying attention to less toxic, Eco-friendly options for concrete floor coating. For example, floor paint on acrylic Latex can be applied even in a closed room, no harm, but epoxy floor paint should be used where there is good ventilation and certainly not in the living room.

Architects and building owners are increasingly turning to pre painted metal to meet their design vision for both commercial and residential installations. Pre painted metal's ability to be formed into almost any shape, excellent resistance to weathering for superior longevity, infinite aesthetic colour and texture options, and positive environmental benefits, make it a perfect choice for both interior and exterior construction applications. With immense market knowledge, we have been able to provide optimum quality Emulsion Paints.

Features
>> Perfect composition
>> Premium quality
>> Easy Applicable